WHAT WE ARE WORKING ON
Evelina has been Quilting for a long time. Her passion and love for quilting is shown in each quilt she makes. She tries to make fun and practical quilts that you can use and pass down. She also tries to make them affordable. Her quilts have been described as, "not your Grandmother's quilts." But, you can be sure she makes each one as a Grandmother making quilts for her own Grandsons. View her quilts on line or visit the Custom Quilt section to select your own. You can also contact us through Instagram or Facebook.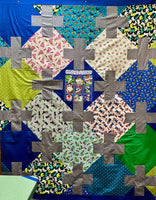 IN THE BEGINNING

IT'S LOVE
AND IN THE END, WAS

ALLWITHLOVE
IN THE BEGINNING
IT'S LOVE
AND IN THE END, WAS
ALLWITHLOVE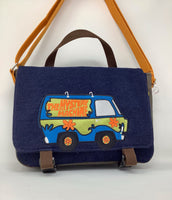 HOT OFF THE SEWING MACHINE
I have been busy sewing these great messenger bags. Each one measures approximately 15" X 10" X 4" and will easily hold a tablet or laptop, along with your other stuff. They have a really neat embroidered flap held down by two buckles. There are slip pockets under the flap and a zip pocket on the back. There are pockets on the inside, plenty of room for ALL your stuff. The outside is heavy canvas or denim and vinyl. I also sewed a strap large enough to hook onto your luggage.
Location
OUR NEXT SHOW
EAST TEXAS FIBER FESTIVAL
CANTON CIVIC CENTER
CANTON TX
NOV 10-11